I am extremely excited and proud to introduce today's guest blogger.  Maybe you've heard of her?  She's only just one of The Biggest Mommy Bloggers!  Stephanie (O'Dea), it's such an honor to have you with us today… you're one of my hero mommy bloggers!
Stephanie O'Dea is the author of Make it Fast, Cook it Slow: The Big Book of Everyday Slow Cooking. She is a mother of three, and was lucky enough to marry her high-school sweetheart. She blogs at A Year of Slow Cooking and Totally Together Journal.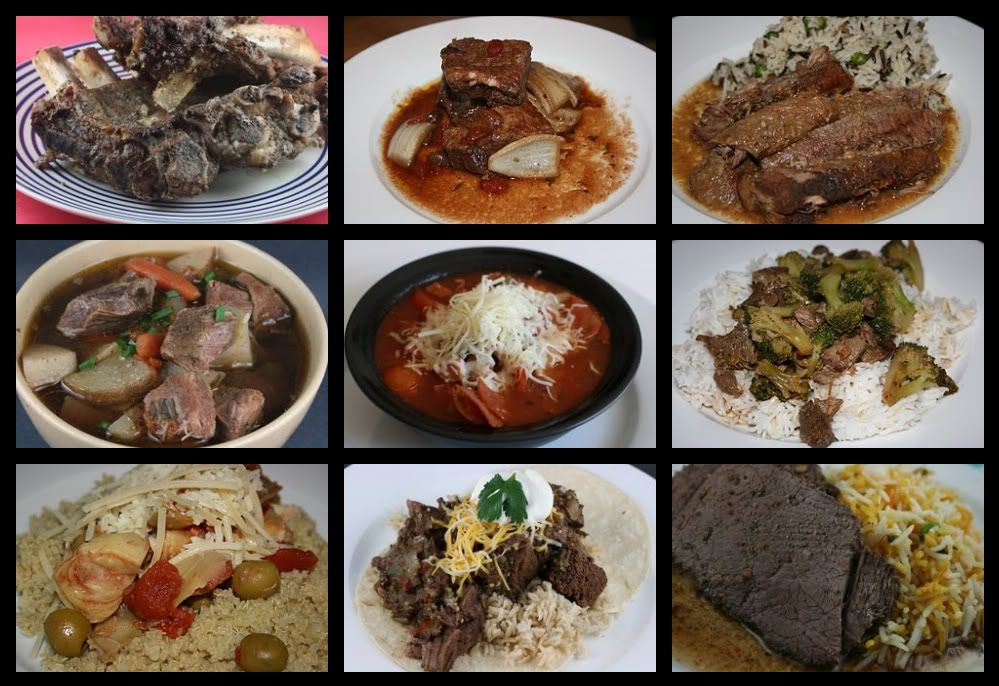 One of the best comforts in life is a fully-stocked freezer. I love knowing that if I don't have my act completely and
totally together
with meal planning, it's okay. I have an arsenal of back-up waiting for me in the freezer.
Before my family went gluten-free, I cheated a bit with this back-up plan and bought frozen lasagna, pizza, and ready-to-serve meals. Now that we're gluten-free, this just isn't a possibility: the frozen gluten-free food is much too expensive to rely on, and I'm not comfortable feeding the family manufactured food on a regular basis.A regular basis? Yes. Even though I'm a pretty organized person, I'm practical. I just can not feed four (the baby is still too young for food!) people hot, home-cooked food seven nights a week. One of the reasons I love my slow cooker so much is because it allows me to cook only a few times a week (2008 wasn't a
normal year
) and stretch the leftovers for lunch or the next day's dinner. I also like to repurpose when I can to create a brand new meal with the already-cooked meat and vegetables. Not only does this save tons of money, it saves precious time—time I need to spend with my children.
Getting started.
Begin by cooking your favorite large-portioned meals, and plan on serving only half. Simply freeze the other half in zippered freezer bags or storage containers. I like the plastic bags, because you can lay them flat and they hardly take up any room. Make sure to label and date the food! (they will last 6 months). Thaw your frozen bags in a sink full of hot water and reheat in the microwave, or in a pot on the range.A few great freezer-friendly meals that have enough portions for my family:
Ready to Cook "TV Dinners"
Another way I like to stock the freezer is by making "Slow Cooker TV Dinners." When you arrive home from the grocery store, assemble your meals into zippered freezer bags, instead of loading up the slow cooker. Chopping onions and garlic is usually the most time-consuming part of preparing a slow cooker dinner. Chop them all at once, and then layer in your meat, sauces, and all spices right into a freezer bag. Label the bag clearly, and write down cooking instructions. The night before, simply defrost the bag overnight in the refrigerator. Slow cook in the morning according to the recipe's directions.A few great candidates:
A-1 and Dijon steak
3-packet roast
Lemon pepper ribs


You can also stock your freezer with:


Homemade beans
Additional recipes can be found in alphabetical order
here
.
The ickiest question at the end of a long and busy day will always be: What's for dinner?Plan ahead just a bit, and your wallet, heart, and waistline will thank you!